The Shadow & Light Framework 1:1 Health Coaching
Guiding You Into Wellness, Recovery, and Transformation
Sugar addiction
Compulsive eating
Depression
Anxiety
Pre-diabetes
Type 2 diabetes
Heart disease
Self-loathing
Body-hatred
Obesity
An unmanaged mind
0% dieting; 100% nourishment.
Diets = 
Deprivation
Fear
Anxiety
Focus on weight
Demanding
Restricting
Self-deprecating
Short-term gains
Nourishment =
Joy
Fulfillment
Satisfaction
Deliciousness
Focus on heath
Fun
Long-term success
Healthy sense of self
Peace of mind
The NEW WAVE in health care is here; it's called Intuitive-Driven Health Care.
Join other smart people who've realized something's wrong with the old system. Today YOU become the solution to your health issues by acting on the cues from your body and listening to the soft voice of intuition—faint or ferocious.
Ready to start health coaching?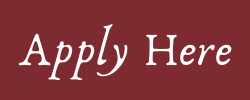 Intuition comes in like a swish and can be so simple but you don't dismiss it—not anymore. It's the voice that says, "I need to stop eating sugar," or "It's time to start exercising regularly," or "I need to do something about the stress in my life; it's taking a toll on my health and beating down my joy."
You might not know the "how-to" YET, but you don't have to research the health benefits of walking to know it's your next move or do research the detriments of sugar to know it's hurting you. You ALREADY know.
In Intuitive-Driven Health Care, there's no more asking PERMISSION to get "x" blood test or deciding to make a plan to decrease or ditch the pharmaceuticals forever.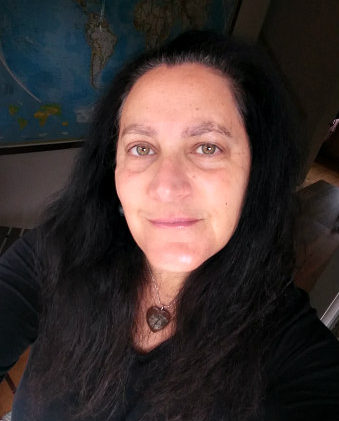 Intuitive-Driven Health Care is here, so saddle up beside your neighbor or "friend" on social media as you get your butt out of the passenger's seat and slide into the driver's seat of your health and intentional life experience. No longer will you assume the man or woman in the white coat knows more about YOUR HEALTH and YOUR BODY than you.
Is this a solo journey? Heck no it's not! We heal when we step out of isolation and join together in community. I've said this for years.
The way you walk this path is with guidance that includes a solid PLAN, SUPPORT, and ACCOUNTABILITY.
Allow me to coach you and that's exactly what you'll receive.
Compare the new wave and old wave in health care:
Intuitive-Driven Health Care [the new wave]:
You step forward into a new health practice without mind drama, a list of pros 'n cons, or outside validation

You choose to prevent and/or reverse any chronic illness that presents itself

You choose a LIFESTYLE approach to getting well and maintaining wellness

YOU choose to continue, decrease, or eliminate pharmaceuticals

You INTERVIEW doctors to find the ones in alignment with YOUR CAUSE and philosophies

You get the blood tests you want without needing permission

You advocate for the support you need to get where you want to go
Industry-Driven Health Care [the old wave]:
You follow doctor's orders NO MATTER WHAT

You throw in the towel to your power and personal sense of knowing what's best for you

You dismiss your intuition because you're too scared to trust it

You wait for permission to get specific blood tests

You wait for permission to make a plan to decrease or eliminate pharmaceuticals

You work with a doctor who is NOT versed in nutrition or lifestyle medicine (what? crazy!)

You believe healing exists outside yourself and you feel helpless to disease and addiction
There's one word that symbolizes what you can expect with Intuitive-Driven Health Care—LIBERATION.
And if you stay with Industry-Driven Health Care? Your experience will stay SAME OLD; SAME OLD.
You choose: A brighter, healthier future or a dim, depressing one.
Imagine feeling at home in your body and clothes, raising the bar on your self-confidence to do the things you want to do, and preventing and reversing chronic illness. Imagine NOT ASKING PERMISSION to allow your body to do what it knows how to do—HEAL. Imagine losing the worry.
Imagine not being at the mercy of a doctor you don't like or trust; not having to grin and bear it any longer. Imagine being connected to cutting edge research that's happening NOW and being aligned with a practitioner that's smart enough to let go of what hasn't worked and step into what does. Imagine being deeply listened to.
Imagine having a superb quality of physical and mental energy and creating whatever the heck you want in your life. Imagine being connected to your heart's calling because you feel good enough [in your mind, your body, and your spirit] and seen.
If you're ready to step into Intuitive-Driven Health Care where YOUR VOICE is encouraged and honored, continue reading to learn about my coaching program.
The Shadow & Light Framework 1:1 Health Coaching
My clients learn how to mange their minds using The Shadow & Light Framework [mindset method].
Understanding how your thoughts create your outcomes is KEY to transformation.
Heading straight into any action or practice without connecting the dots between your thought and the practice NEVER produces long-term success.
It's not about "thinking positively."
This is about raising awareness.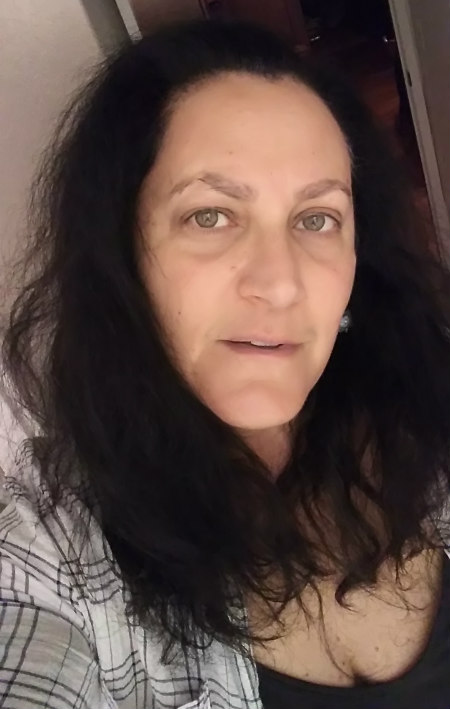 The coach/client relationship is an intimate one. It's the opposite of a self-paced course you're left to complete on your own without individual feedback or guidance.
Working with a coach is building your team—to support your ultimate growth in whatever area of your life you desire. Using an integrative, holistic approach to coaching, we'll touch and transform many areas of your life.
The common theme to all aspects of your life is your MIND. As you learn how to manage your mind, a.k.a. raising your awareness to HOW your thoughts and beliefs create your outcomes, a.k.a. your "reality," your life experience is guaranteed to evolve.
Based on my experience, research, and recovery, I know what's needed is a PLAN, SUPPORT, and ACCOUNTABILITY.
A PLAN of Eating, Exercise, and Stress-Reduction are the three pillars to choosing a healthy lifestyle.
As my coaching client, this is exactly what you'll receive.
Together we collaborate. Together we see where you shine and create more of it. Together we catch you when you fall and help you learn from it.
Lovingly.
Courageously.
Ending the madness with food and sugar addiction opens multiple portals of healing beyond your imagination.
Isn't it time your vision of yourself MATCHES how you truly feel and what you're actually doing in the world?
I know it is.
In The Shadow & Light Framework 1:1 Health Coaching, you'll have a PLAN of eating, a PLAN of exercise, and a PLAN of stress-reduction.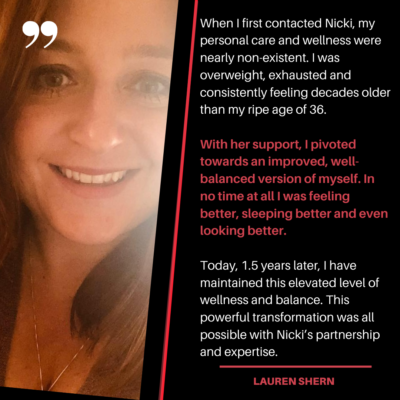 As resistance arises (we want it to), we'll dive heavy into mindset (the foundation of ALL transformation) to create permanent change. 
This is not about willpower or discipline; you don't go from couch potato to discipline; you don't go from drinking soda to discipline; you don't go from chaotic thinking to discipline.
This IS about having a BIG 'OLE PLAN of eating, exercise, and stress-reduction, and hitting mindset HARD.
With SUPPORT and ACCOUNTABILITY.
I'll be your personal health coach to guide you every step of the way.
The Shadow & Light Framework 1:1 Health Coaching includes:
In-depth holistic health questionnaire

12 60-minute transformational coaching sessions via phone and video

Your individually-tailored Holistic Practices Guidebook

Review of current blood test lab work

Nutritional supplement recommendations

Unlimited email and text support

Signed copy of Dr. Nicki's acclaimed book, Wave Goodbye to Type 2 Diabetes

Option to renew for a next segment

I look forward to guiding you on your journey.
Peaceful healing,
Dr. Nicki